Appunti Per un Testo Sulla Fine del Mondo
stage garments, June 2022

---
Piccolo Teatro Bellini
Napoli, IT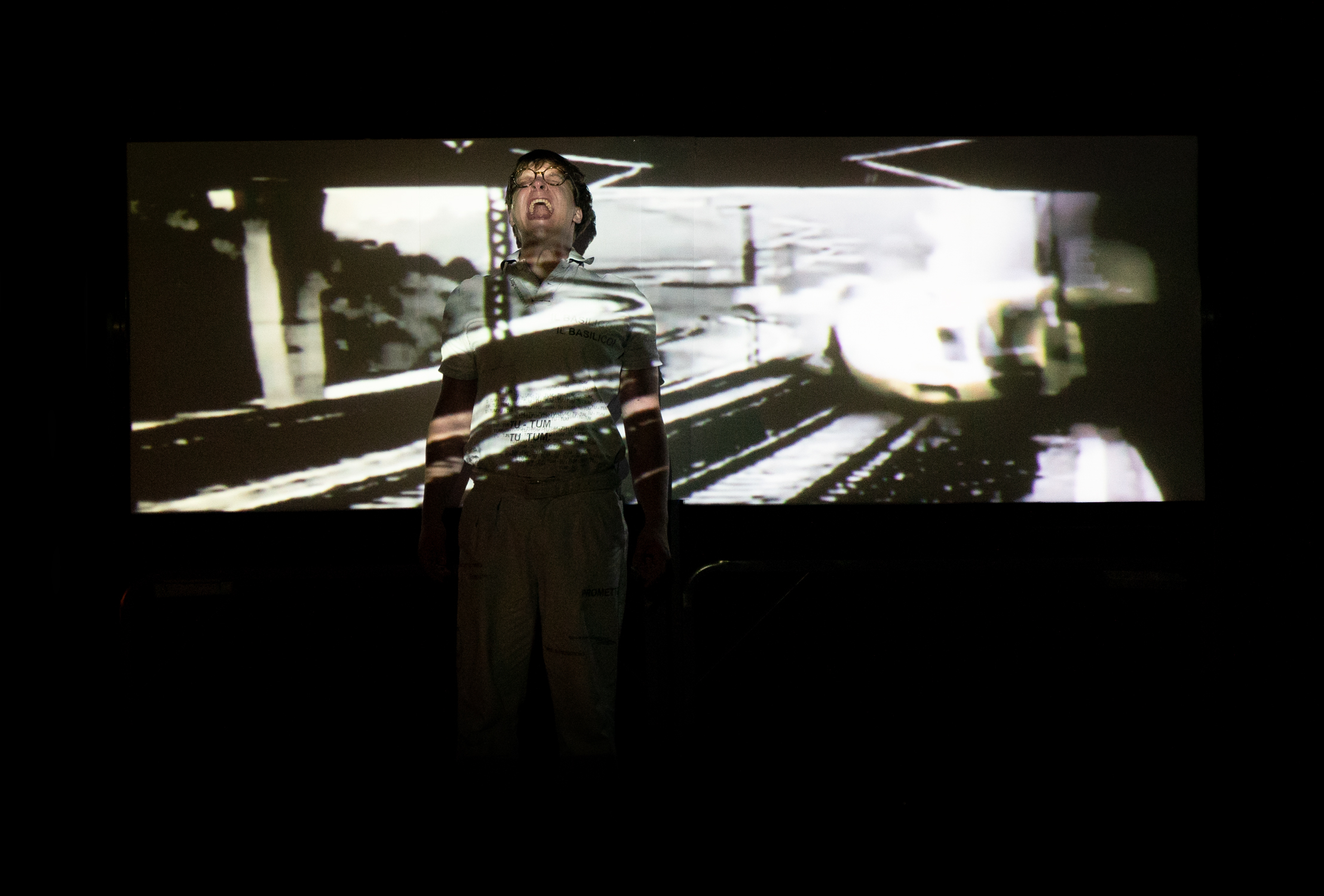 Appunti is a theatre play written by Italian dramaturg Davide Pascarella.

June 2022 has seen a first setting-up of the play at the Piccolo Teatro Bellini in Naples, with the direction of Davide Pascarella, the assistance of Claudia Manuelli and the costumes curated by Maria Spadoni Battistoni.
Appunti, before beying a theatre play, it is a text with a strong material quality. The idea was to dress actors as if they were exhumed from a paper page.

The garments were sourced secondhand in southern Italy vintage hotspot, the market of Ercolano. They underwent a process of painting with gesso, and were subsequently printed with textual extracts from the play's manuscript.

In the small setting of theatre Piccolo Bellini, viewers could here the carton-like sound of the actors walking in stiff, gesso-white painted garments.